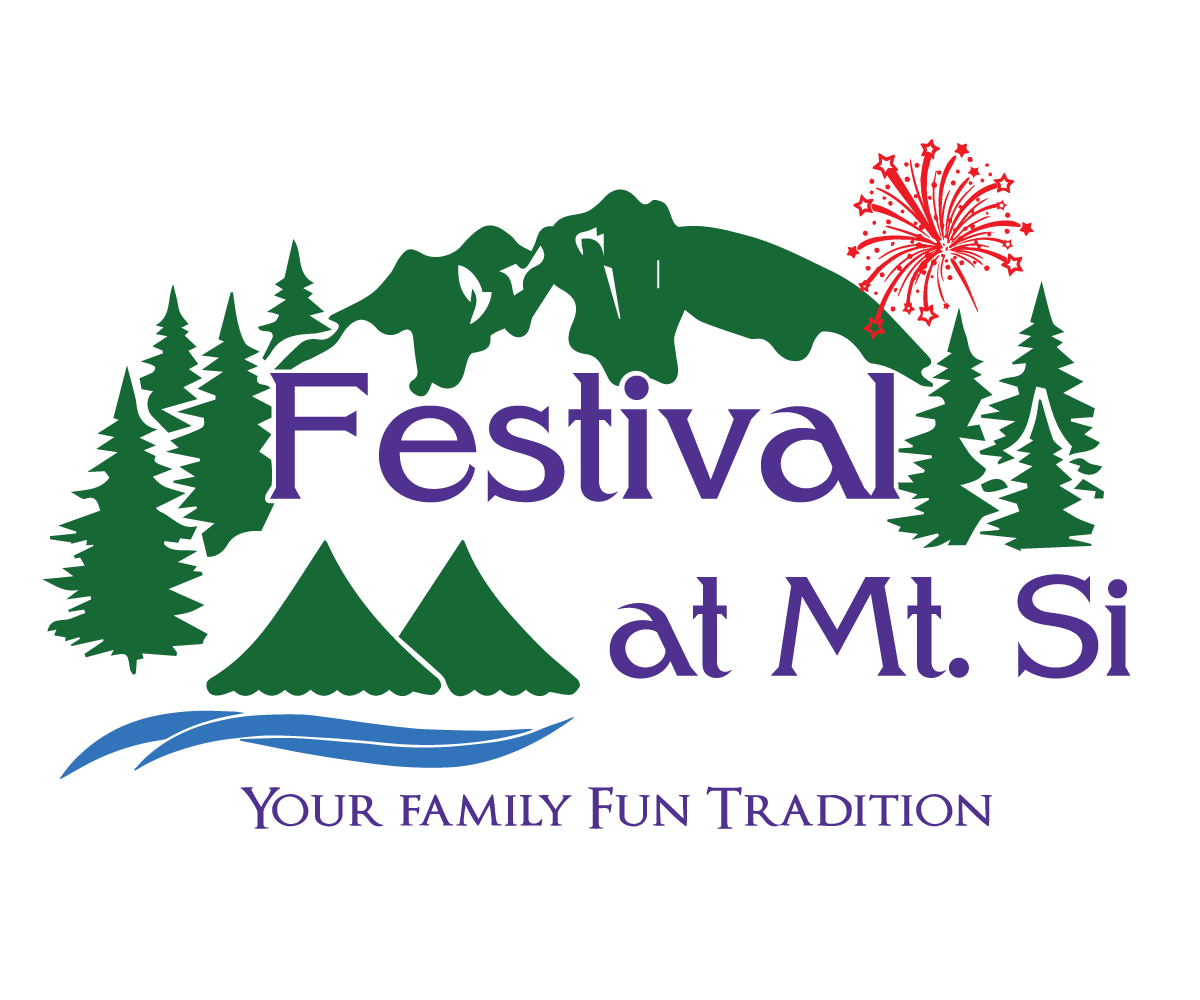 Getting Here
The Festival is always held on the second weekend of August at
Si View Park
, 400 SE Orchard Drive, North Bend, Washington. Admission is free.
Note that Orchard Drive is partially closed to through traffic during the Festival.
Local road closures during the Festival at Mount Si:
Orchard Drive adjacent to Si View Park will be closed during the Festival - Friday August 12th through Sunday August 14th with local access only.
North Bend Way will be closed from the roundabout at Cedar Falls Way to Bendigo Boulevard on Saturday August 13th from 9AM-1PM for the Grand Parade.
The Festival Committee has provided a number of parking alternatives.
Parking

Festival attendees should plan ahead and be creative for Festival at Mt. Si parking. We are suggesting 2 drop off points near the festival: the primary one to be accessed from the NEW Si View Neighborhood (SE 5th street off of Mt. View Blvd and Cedar Falls Way) and a secondary one directly in front of the Si View Community Center off Orchard Street. Limited handicapped parking at Si View Community Center can be accessed from the SE Orchard Drive entrance.

Since there is no paid parking, or shuttle, we ask that people be considerate with their choices in street parking, be especially cautious of children at play when driving in residential neighborhoods, and remember not to park on residents' lawns, leave trash, or block driveways. Both Si View neighborhoods get overrun with vehicle traffic during the weekend, so we would like to suggest the following parking and transportation options.
North Bend Park and Ride locations (Free)

The Park and Ride, located on the south side of W. North Bend Way and Sydney will be used for Vendor parking and is not available to festival attendees. However, the Park and Ride, located on the north side of W. North Bend Way and Sydney is available (next to the Pour House). In addition, the Park and Ride on E. North Bend Way and E. Park Street (next to Rocko's Diner) will be available all weekend.
Torguson Park (Free)

Torguson Park, located at 750 E North Bend Way, North Bend, will be available for public parking, but the park must be vacated by dusk each night and will be closing at 6 p.m. on Saturday for the fireworks.
US Post Office (Free)

The US Post Office, located at 451 E North Bend Way, North Bend, is available for parking after closing, only. Hours available for festival parking are Friday after 5:00 PM, Saturday after 2:00 PM, all day Sunday. The post office is located at 451 E North Bend Way, North Bend.
Latest News
The Chili Cookoff is coming! Visit the Chili Cookoff page to register!
Chili Cookoff Info & Registration
Check out the full weekend schedule and events!
Weekend Schedule
The Festival at Mount Si is looking for volunteers! Please see our
volunteer page
for more information.
We've added ATMs for your convenience all weekend long!